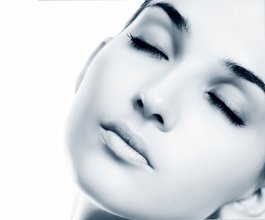 Collagen Induction Dermal Needling
Collagen Induction Skin Needling Clinical Treatment, a safe and virtually pain-free treatment for:
Ageing Skin ~ Scars ~ Pigmentation ~ Open Pores
Skin Needling is a safe and increasingly popular skin renewal technique used to restore the healthy youthful appearance of your skin, at a fraction of the cost of comparable treatments and with minimal or zero downtime.
Skin Needling produces comparable results to "ablative techniques" such as lasers, dermabrasion, and deep chemical peels, but is much less invasive and does not require the removal of the skin surface.
As a result, healing time is shorter and there is no post-treatment sensitivity to UV light.
Skin Needling also produces better results than other "non-ablative techniques" with virtually no pain or post-treatment discomfort.
Skin Needling is one of the few skin therapies that is suitable for treating all skin types, including ethnic skin and fragile skin around the eye, mouth, hands, neck and décolletage.
Visible signs of skin rejuvenation are usually seen after just 6 weeks following the treatment and continue to improve for up to a year or more.
Skin Needling extensive research identified a minimum course of 3 Derma Pen Skin Needling treatments, at 6-8 weekly intervals are best to achieve optimum results.
Price per treatment $288